Service Menu
Vehicle Maintenance Services Available at BMW of Kansas City South
Don't Miss out on Top Notch Vehicle Maintenance Services when Visiting our Service Center
Here at BMW of Kansas City South, we understand that there's nothing quite as exciting as owning a BMW. That's why, when it comes to maintaining it, we encourage you to make our Service Center your very first and only stop. Boasting a knowledgeable team that's factory trained to provide your BMW with the ultimate in maintenance services, our team is here to ensure that your BMW is ready to last for many miles to come.
Expert Oil Changes
Your vehicle's oil is its life blood. It's what keeps the engine lubricated and running efficiently.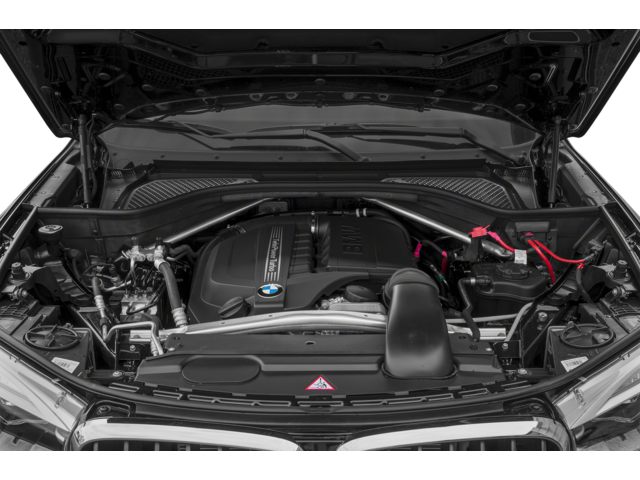 That's why, here at BMW of Kansas City South, we recommend having the oil changed on a regular basis. Fortunately, doing so is as easy as visiting our Service Center.
Because oil changes are one of the first (and most common) services your BMW will need, we're dedicated to offering convenient hours and same-day appointments. Schedule an appointment with us today, and get back to your busy life, fast.
If you have any questions about your specific model's maintenance and oil change schedule, give us a call and one of our service professionals can advise you.
BMW Oil Change Information
Check Engine Light
Is your BMW's check engine light on? If it is, then we urge you to stop by our Service Center at your earliest convenience. We'll be more than happy to give it a look and let you know what, if anything, needs to be taken care of.
There are a variety of reasons that can cause the check engine light to illuminate or flash, from the gas cap being loose to the oxygen sensor to catalytic converter. Because of this, we encourage you to have it examined by a BMW-certified center. Once we diagnose the issue, we will contact you to inform you of any next steps in the resolution process.
Dashboard Indicator Lights Information
Brake Inspections and Repair
When it comes to safety features, your vehicle's brakes are one of the most vital safety features that there is. With this in mind, we encourage you to have them inspected by our team on a regular basis, and replaced whenever the time comes.
A telltale sign that your brakes require attention is the unmistakable screeching noise when applying the brake pedal. Other symptoms might not be as obvious, but include slipping when coming to a stop, the brake pedal pulsates, the car is pulling, and more. There isn't a specific timetable when it comes to replacing brakes, so having a trusted service center is an important part in keeping your BMW running like-new for years to come.
Brake Repair Frequently Asked Questions
BMW Inspection 1
Consider the BMW Inspection 1 as your vehicle's annual checkup. Much like you visit your primary care physician for an annual checkup, the BMW Inspection 1 encourages you to do the same. During this inspection, you can expect our expert team of auto mechanics to take an inside look at every aspect of your BMW. From taking it out for a road test to changing the oil and examining the tires, the BMW Inspection 1 is not to be missed.
Of course, those aren't the only checks we'll do when you stop by our Service Center for the BMW Inspection 1. On top of that, we'll also check to ensure that your engine is running at the correct temperature, will check the power steering system and exhaust system, the pressure of each of your tires, verify that your vehicle's air conditioning and filtration system is working properly and test your vehicle's battery.
BMW Inspection 2
Much like the BMW Inspection 1, the BMW Inspection 2 is a fantastic way to ensure that your BMW is in optimal working order. More comprehensive than the BMW Inspection 1, this second inspection includes all of the same services as the BMW Inspection 1, along with added services such as the inspection of your vehicle's parking brake lining, examination of your vehicle's boots and an inspections for rust.
During the BMW Inspection 2, you may also consider replacing parts such as spark plugs and air filters. Fortunately, when you visit our team for your BMW Inspection 2, you won't have to fret over replacement parts. With an onsite Parts Center, our team will be sure to get your BMW the parts it needs to last for many miles to come.
Full Service Tire Center
Your BMW's tires are absolutely vital to providing you with both a safe and comfortable ride. Providing both the ultimate in traction control and handling, overlooking the wear and tear of your tires can lead to some pretty serious consequences. That's why, here at BMW of Kansas City South, we encourage you to have your BMW's tires inspected on a regular basis.
Have you tires inspected by our team and you can rest assured knowing whether or not it's time for a new set. We'll be happy to check tread depth, and will gladly get you setup for a new set of tires when the time comes.
Tire Center Frequently Asked Questions
Air Conditioning and Filtration Services
Clean air is necessary to your vehicle running in optimal condition. That's why, here in our Service Center, we recommend that our customers have their cabin air filter inspected on a regular basis. Not only will doing so give you a better idea of when your BMW's air filter should be changed, but when you do happen to change it, you can expect improved cabin air quality, along with enhanced vehicle performance.
Of course, your vehicle's air filter isn't the only aspect of your BMW that you should have inspected on a regular basis. Consider having your vehicle's entire air conditioning system inspected, particularly during the summer months, to ensure that both you and your passengers are able to ride comfortably regardless of the outdoor temperature.
BMW Service Center Hours
Monday

7:00AM - 6:00PM

Tuesday

7:00AM - 6:00PM

Wednesday

7:00AM - 6:00PM

Thursday

7:00AM - 6:00PM

Friday

7:00AM - 6:00PM

Saturday

8:00AM - 6:00PM

Sunday

Closed